Advanced Pricing Management Add-On for Sage 50
Includes: unlimited price levels by customer/item, volume-based discounting, fast order copy, unlimited ship-to addresses, and item tiered pricing by order total quantity.
Sage 50 + AltOrder offers better pricing management at a fraction of the cost of mid-market accounting systems (including Sage 100)! The single biggest reason driving small business owners into expensive mid-market accounting/ERP systems is perhaps the absence of extended price management features within their existing systems;  thus increasing their costs by at-least a factor of 10x. This becomes a major impediment to serving customers when the business grows and pricing experience is concentrated with only 1 or 2 persons within the organization.
AltOrder closes critical gaps in order services and allows you to stay in your Sage 50 accounting. In fact, AltOrder does even more than manage special pricing and has been praised as being a more efficient order entry UI than Sage 50's own. With AltOrder, you also get volume-based discounting capability by Customer/Item, a fast-entry format based on a customer's past order (or invoice) history, unlimited ship-to addresses for individual customers, item tiered pricing by order total quantity, and still more.

Try before you buy! No money up front. Companies confident in their offering should be willing to let you try their product before requiring any financial commitment on the front-end. After some basic preparation on your part we will personally assist you in setting up the 30 day trial.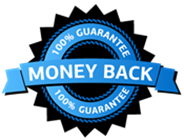 Even after a successful 30 day trial, we understand that there are unforeseen requirements that could preclude the use of AltOrder for your business. That's why we offer a 100% satisfaction guarantee and will refund your original purchase price within 30 days if this comes to pass.
Beyond the obvious costs of licensing new software and incurring greater ongoing subscription services that increase total-cost-of-ownership, businesses can avoid the additional hidden costs of switching systems. These often come in the form of retraining employees to use new systems and disruption in the business process to match new system capabilities.
Finest City Paper - Customer Since 2013
In 2013 Finest City Paper, Inc. contracted with Scott Wheeler of Noverhead Software, LLC to customize our accounting software program.  We migrated to Sage 50 from our legacy accounting system and have been enjoying an overall improvement in our financial management capabilities. A critical requirement in this migration was the ability to maintain customer-specific pricing by individual item; functionality not available in Sage 50. AltOrder filled this requirement perfectly and has allowed us to maintain our margins and keep our operating costs at a very manageable level.
Richard Jewell, President/CFO
Finest City Paper, Inc.
Bartur Foods - Customer Since 2014
As our business has grown, so has frustration with managing over 1,800 custom prices for our customers. AltOrder has not only eliminated this frustration, but has resulted in greatly improved efficiencies from some responsive development work based upon our feedback. The time savings alone has already paid for this investment. We evaluated the product longer than the standard trial period and there was never any pressure to buy. We are comfortable recommending this product to others who can also appreciate service that is second-to-none.
Bill Layman
Bartur Foods
Precision Laboratories, Inc. - Customer Since 2015
Managing custom pricing levels has always been a problem with Sage, and it was getting harder and harder to keep track of. AltOrder has significantly improved our order entry process, saving time and eliminating mistakes. The support is excellent, and the company worked with us tirelessly to make sure AltOrder was set up the way we needed it to be. It's not a one-size fits all solution. They made sure it fit our needs, and we are very happy with the results.
So much can be accomplished with a short personal conversation. Please feel free to call us at the following number to discuss your requirements and to determine if AltOrder is a good fit for your business:
513-708-1317
Business hours:  8 am to 5 pm EST (and sometimes later)
Otherwise, please feel free to contact us via email: